The "Sleep Better Without Drugs" self-help program has been found to work well
by people who suffer from each of the above mentioned sleep problems. Many of the
people who have benefitted from the program have suffered from several of these problems at once.

This program can help you too!

"I was a passenger in a car that hit a tree five years ago. I receivedsevere closed head injuries and internal injuries. For the past four years,I've been taking two Mogadon tablets a night, I was still only sleeping 2-4hours, and I'd wake up feeling groggy for hours. I also had lots ofheadaches, my concentration was terrible, and I was severely depressed.After using the sleep program for 7 weeks, I've drastically reduced themedication, yet somehow I'm sleeping a lot longer. I don't wake up feelinggroggy any more, I have fewer headaches, my concentration has improved, andI'm no longer depressed at all. I'm amazed that I've learned not to worry inbed. I'm even preparing to go back to work for the first time since theaccident. I'm just so excited that my life's getting back on track. Thankyou very much!"

ANDREW SCHOFIELD, plastic extrusion operator
East Bentleigh, Vic
[referred by the Transport Accident Commission]

When is the program not appropriate?
If you believe that you may be sleeping poorly for physical reasons, you should
consult your doctor and ask to be referred to a sleep laboratory for diagnosis and
treatment. Physical causes of poor sleep include sleep apnea ( a disorder of
breathing in sleep), restless legs syndrome (this is sometimes described as a
feeling that ants are crawling under your skin), and periodic limb movements in
sleep (small jerks or twitches in the muscles of your legs, or sometimes your
arms, while you are asleep).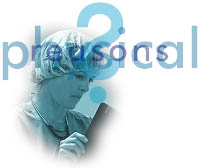 Apart from people with sleep apnea or other physical problems, almost anyone can
benefit from the program, including people who are currently taking sleeping
medication, people who are going through a crisis, and good sleepers who have an
occasional bad night.
What is special about this "Sleep Better" program?
- It is a Cognitive Behavioural Therapy (CBT) program.
- There are no drugs involved.
- The program has been scientifically and clinically proven in Australia and the United States.
- A new independent year long U.S. study found that the success rate with people suffering from long-term chronic insomnia was a remarkably high 83%; and a new Australian study found that the success rate was 87% [Details]
- The program is being used by the Royal Australian College of General Practitioners
to train family doctors to help people sleep better.
- The two largest Health Insurance Funds in Australia (Medibank Private and MBF)
both recommend the program to their members.
- More than 17,000 copies have been sold in Australia, the USA, and around the world on the Internet.
- The program is practical, user friendly, easy to understand, easy to use.
- There is nothing subliminal in the program, and there is no hypnosis.
- The program helps you to diagnose your sleep problem, and then gives you more than 50 things you can do to help yourself to sleep better. You choose the solutions that work for you.
- The program helps you to learn to reduce thinking and worrying in bed - a cause
of many sleep problems.
- You can use the program to eliminate all sleeping medication.
- The program uses a multi-sensory approach. You listen to the CDs or cassettes, you
read the book, and you act to improve your sleep. However, if you prefer only
to listen, or only to read, this works well too.
- The program is endorsed and recommended by Medical Experts from around Australia.
- Because this is a self-help program, it saves you time and money. You use it
at home for 4 to 6 weeks, without having to make weekly visits to a health professional.
- You can use the program for a free 7 day trial with a full and unconditional money
back guarantee. The 7 day trial begins when you receive the program.
If you have admitted or acknowledged to yourself that you have
sleep problem, you have taken the first big step towards learning
to sleep better.