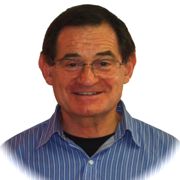 -
-
-
-
-
-

Derek

Trouble Sleeping Well Without Medication : Derek, 48, middle level manager.

Problem: Began about 25 years ago, during a particularly stressful time at work. His
daytime fatigue had become so bad that he was in danger of losing his job if his energy
level, concentration and productivity did not improve. Has been taking medication 'just
about every night for the past 22 years'. Has tried Mogadon, Normison, Serepax, Valium,
Rohypnol, acupuncture, hypnosis, meditation and alcohol - 'You name it, Iíve tried it'
- but with no success. Has been referred to two psychiatrists at different times on
the assumption that there might be some underlying depression, but this has not helped
him to sleep better. Does not seem to be depressed, except about not sleeping. Is pretty
sceptical about the program. 'Iíve tried so many things, including some of the things
that are part of this program. Why would this work where nothing has in the past?'

Before: Without medication, he gets 'no sleep'. Even with medication, his sleep
is 'chaotic'. Often takes several hours to fall asleep, then wakes frequently during
the night, or wakes and cannot go back to sleep.

After: Sleep has 'dramatically improved'. Now falls asleep within 30 minutes on
most nights and sleeps 5-7 hours. Has had small amounts of medication on one night a
week on average. Has taken steps to reduce stress at work. 'I am very impressed. It
certainly worked for me. I havenít had for ages that awful feeling - I canít go to sleep
but I have to. My sleep got worse for the first few weeks; you really do have to keep
at it. But I discovered in about the fifth week that I can actually train my mind and
my body to be more relaxed in bed'.

Going to bed later and doing the relaxation seem to have been important, also learning
to do the worrying somewhere other than in bed, and taking steps to reduce stress at work.